Bibury
A short drive in the countryside soon brings us to Bibury, where the main attraction is the splendid row of stone cottages called Arlington Row that dates back to the 14th century, in a picturesque setting next to the Coln River and the open meadow in front. We'll show you various views of that beautiful sight and take you to the famous trout farm in the heart of Bibury, with its water features and lush landscaping.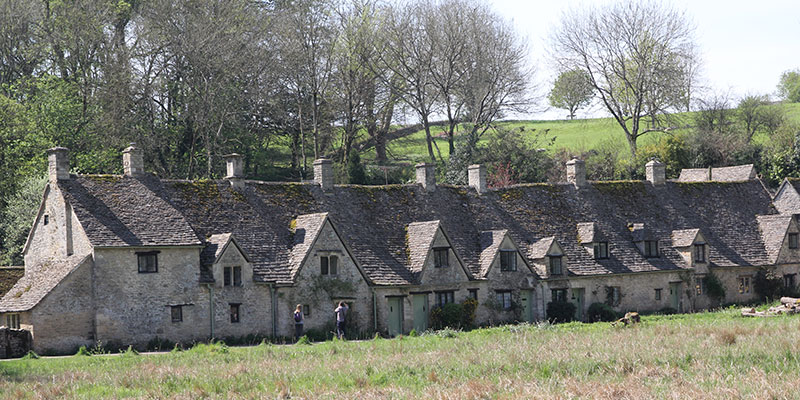 Arlington Row is one of England's most iconic and photographs sites, so famous its picture has been on the UK passport for a decade. Originally built in the 14th century as a monastic wool storehouse, it was a warehouse for wool, and it was converted in the 17th century into a row of cottages for weavers, who supplied cloth for the two mills in the area, which made this village very prosperous from the wool trade.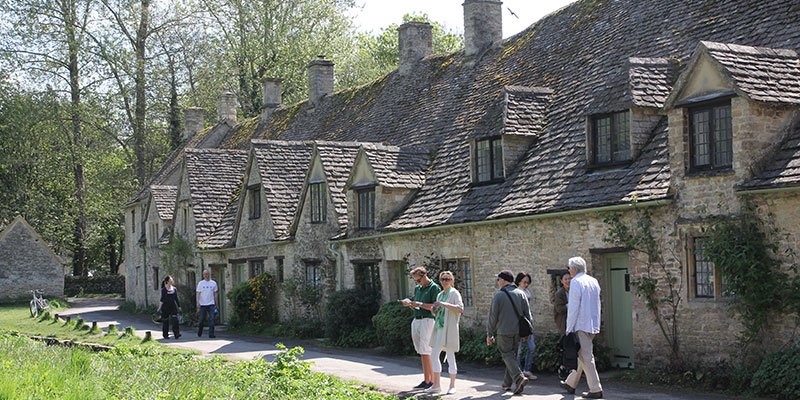 The row is owned by the National Trust which restored it in 1975, after early preservation efforts by the Royal College of Arts back in 1929. This complex of old stone buildings is occupied by tenants who rent their homes from the National Trust. One of these homes, at number nine, is a holiday cottage that you can rent.
However, you do have to rent it for a minimum of three nights. It's got two bedrooms on two floors and can house up to three guests, with a private garden at the rear. Other homes nearby are also built in that classic, honey-colored Cotswold stone.
The small Coln River is a tributary of the Thames. It makes an idyllic setting for the stone houses and the pretty flower gardens of the village, with several bridges for cars and pedestrians connecting the two sides of town, providing easy access to Arlington Row and its spectacular old stone structures.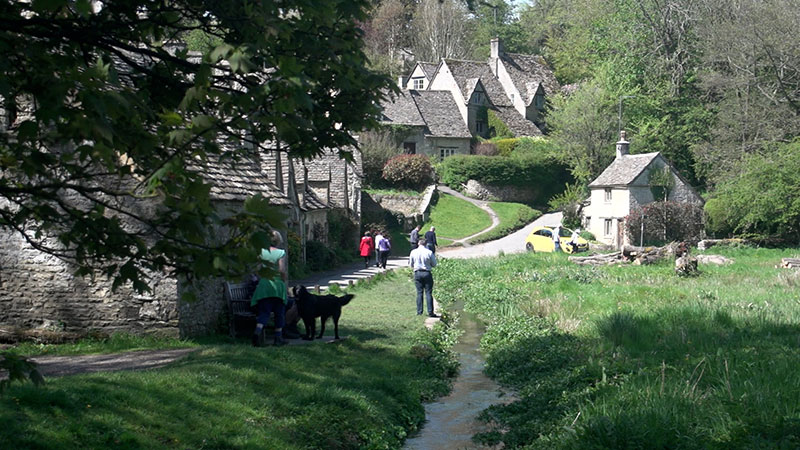 Depart with a walk along the boggy water meadow called Rack Isle. The River Coln is a Thames tributary that flows through Bibury sandwiched between the main village street and an expanse of boggy water meadow. This field is known as Rack Isle because wool was once hung out to dry there on racks after it had been washed in Arlington Row.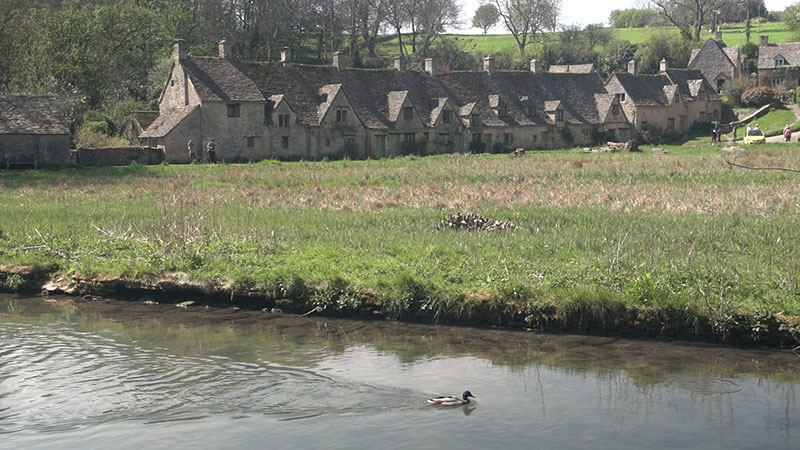 Today, this water meadow and marshy area, which is seasonally flooded and surrounded by water from three sides, is an important habitat for water-loving plants and birds including mallards, coots, and moorhens; it is also a National Trust Wildfowl Reserve. With Arlington Row as a backdrop, it makes one of the most picturesque scenes you will find in the Cotswolds.
Bibury Trout Farm
The path will lead you to one of England's oldest working trout farms, originally founded in 1902. It has 15 acres of beautiful farmland and springs, with a trout hatchery producing over 6 million trout yearly. Here you can learn about trout or even catch and cook your own dinner.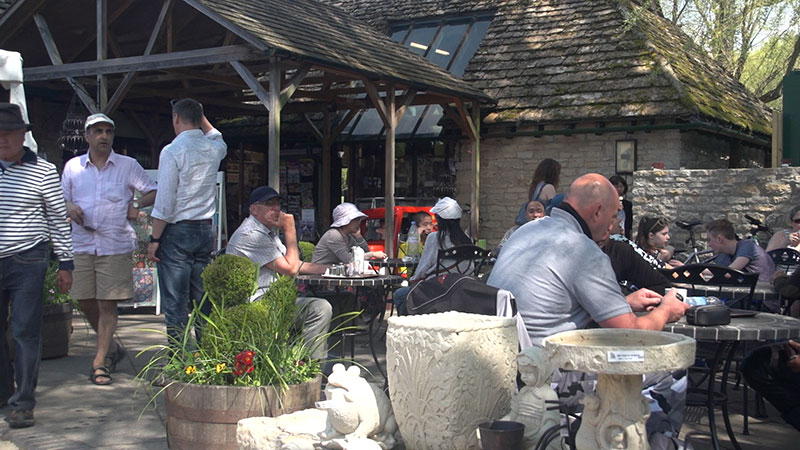 They have a gift shop, offer fishing lessons for beginners, and there's a café where you can have lunch or a snack.
The Church of England Church of St Mary is very late Saxon with later additions and listed in the top of the three heritage/architecture categories, Grade I. Its main material is random (cobblestone) and coursed rubble limestone with a slate roof. It is formed of a nave with north and south aisles, south porch, north west tower and chancel, tower, arched doorways. The churchyard has been described as being "of special interest because of the remarkable survival of so many excellently carved table tombs with bale tops, and headstones with cherubs and symbolic figures of the seventeenth and eighteenth centuries". Adjacent to the church is the village primary school that was built in the 1850s. In 2015 the school had 43 pupils on its roll in two classes.
With all of these lovely features, Bibury is a popular Cotswold visitor attraction that can become very busy on a sunny summer afternoon, and even attracts visitors on the coldest winter day. As usual, the best times to come are shoulder season, either April and May, or September and October, when the weather is quite nice, and the crowds are minimal.
Bibury is a popular Cotswolds' visitor attraction that can become very busy on a sunny summer afternoon, and even attracts visitors on the coldest winter day. There are several places to eat and drink in the village or buy some picnic ingredients at Bibury Trout Farm Shop or the Post Office and Village Shop.
Official Tourist Information and more here.
Google Map