Azay-le-Rideau
We're continuing along on the trail of the châteaux in Loire, France. Our series is bringing you to seven different châteaux, and in this page we feature Azay-le-Rideau.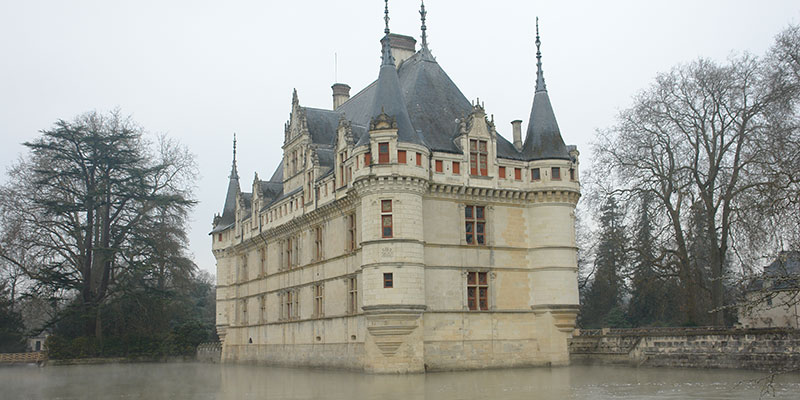 We're at the Château of Azay-le-Rideau, which is one of the beautiful châteaux of the Loire Valley. It floats like a nest amid reeds, almost buried in luxuriant foliage, with foundations that rise straight out of the water.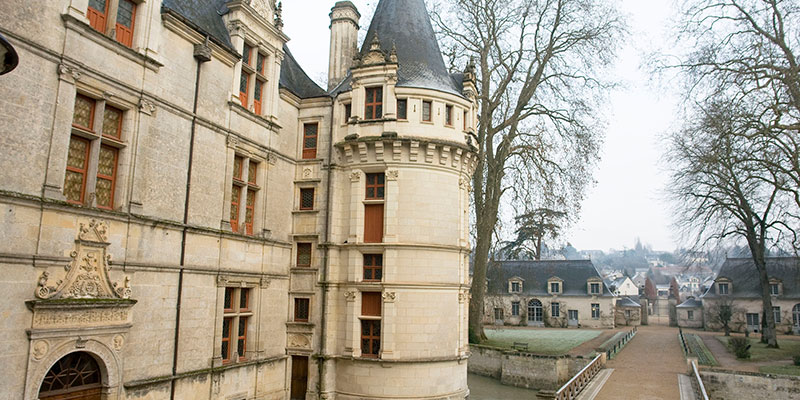 There are half a dozen major castles that you want to be sure to get a look at, and certainly Azay is one of those. The setting is spectacular – the gardens around it are beautiful and there's a moat formed by a small river that surrounds most of the château.
When you visit here you want to be sure not only to see the interior but to walk around, all around the outside of the garden and get views from the various sides of the outside of the château, where you get great views with reflections in the water. It's really a spectacular spot, built in the early 1500s and then gradually expanded over time. Azay  is one of the places to put on your list at the Loire Valley.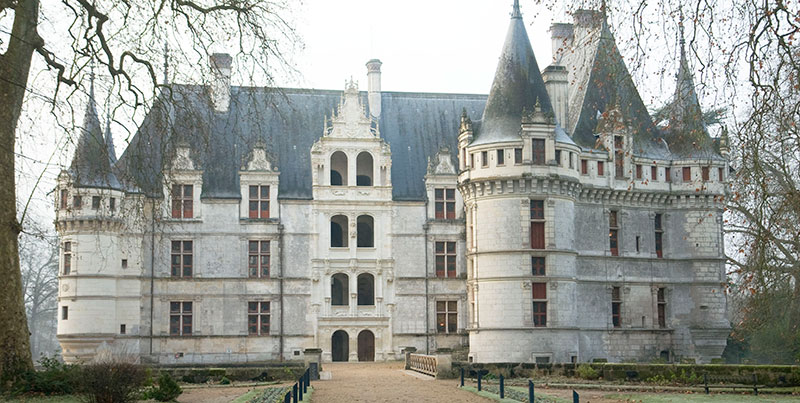 This mansion was built during the reign of King Louis I by his director of finance and it's been owned by the government for many years, and open to the public.
Unlike some of the larger châteaux there were no great acts of history that took place here at Azay. There were no tragedies that occurred within its walls, no famous Royal processions of note have marched across it. It was a comfortable mansion for the wealthy aristocracy.
You could drive here if you have a rental car – the roads are quite good and the signage is very clear, but it's very easy to simply join a tour and let the van driver take you there. Otherwise you cannot get around very easily with public transit, say by train or bus – they just really don't take you to the châteaux.
Our series about the châteaux of the Loire is also bringing you to Amboise, Chambord, Cheverny, Azay and Blois and a few other places, with our home base in the city of Tours.